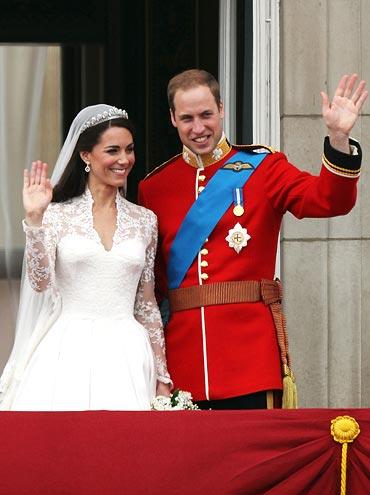 I had no interest in "The Wedding!" today but my wife DVR'd it and I ended up watching. I enjoyed thinking about the politics of the wedding and couldn't help thinking of my favorite "crystal-clutching-hobbit-dork" series A Song of Ice and Fire. I'm sure there's all kinds of intrigue happening behind the scenes here.
Two things stuck out for me today:
1. It seems the whole country (ours) has turned into my 4 year old daughter – joining in her complete obsession for all things princess, wedding and ballroom.
2. The people who brought a giant American flag to the front of the crowd where everyone entered the church. "Yeah, your Prince may be getting married but WE'RE FROM AMERICA, B*TCHES!"
Have a great weekend!