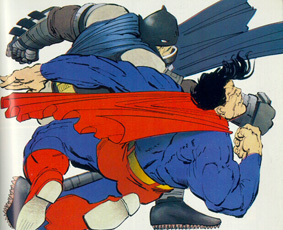 Frank Miller Writes Batman WOT Tale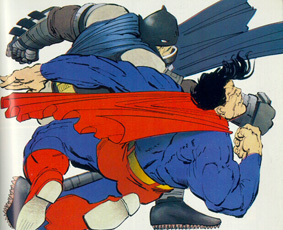 February 12, 2006 – During his WonderCon panel, Frank Miller discussed his next graphic novel. Once again, Miller returns to the world of the Batman, this time with Holy Terror, Batman!. Though the title plays with Robin's classic catchphrase, the book deals with a serious subject. Gotham has been attacked by Al Qaeda and Batman sets out to defend the city he loves. The book, which Miller has inked through 120 pages, is expected to run roughly 200 pages total.
America's number one hero (screw Superman…respectfully…heh) takes on Al Qaeda.
Fantastic!
I can't wait to see what Miller comes up with.