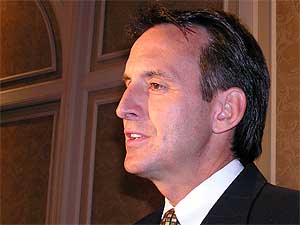 GOP Governor Backs Universal Child Health Care In MN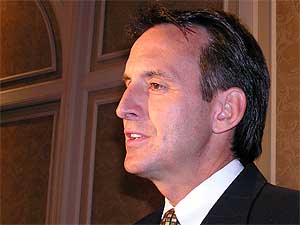 From the StarTribune:
In a sweeping policy departure that aligns with a top agenda item of the newly elected DFL legislative majorities, Gov. Tim Pawlenty called Tuesday for extending health care access to up to 90,000 uninsured children as a step toward coverage for all Minnesotans.

"We all, I think, can chart a path toward universal coverage," he said in a luncheon speech to a health reform conference in Minneapolis. "We're going to have to move in stages. … We should start with covering all kids."

Pawlenty also peppered his remarks with broad criticism of the nation's current "tattered, outdated, inefficient" health care system and hard shots at health maintenance organizations (HMOs), prescription drug advertising and political meddling in health policy.
And interestingly enough, it was Republican Mitt Romney who passed a mandated, universal health coverage bill in Massachusetts recently…one big reason why people think he's a moderate dark horse for the Republican nomination.
It'll be interesting to see what proposal they come up with, and we'll have more as it develops.