Hillary Closes Gap In Gallup Poll
Obama had a 7 point lead yesterday. Now he has a 1 point lead.
Did the plagiarism charge have an effect?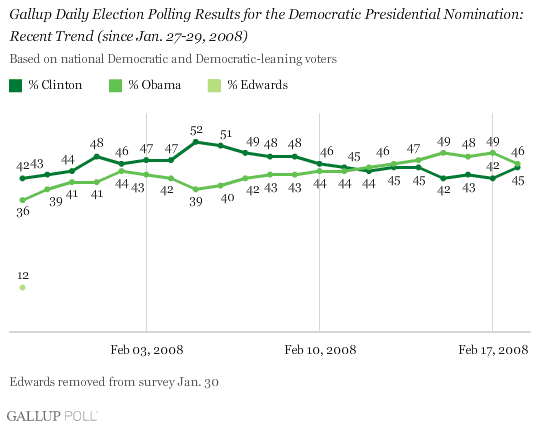 My guess is that Hillary's charges that he's all talk has people thinking twice. The plagiarism stuff could be a punctuation on that, and so we're seeing the race tighten.
We'll see what Wisconsin and Hawaii have to say about all this later tonight.