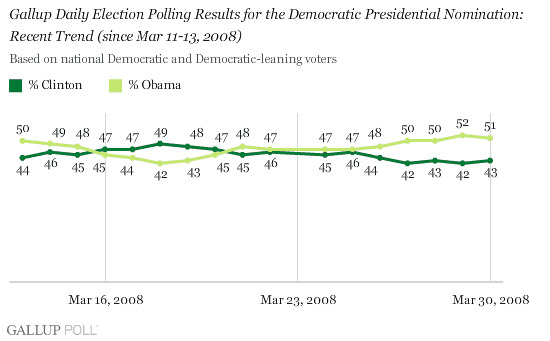 Gallup: Obama Lead Shrinks, Up By 8
His lead shrunk by two since yesterday, but the biggest poll meme for the day is this represents 4 days of a statistically viable lead for the Illinois senator.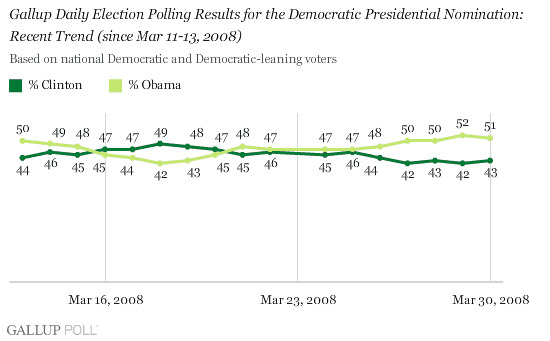 Maybe this is why we're seeing the questionnaire story being floated today by the Hillary camp? More kitchen sink strategy?