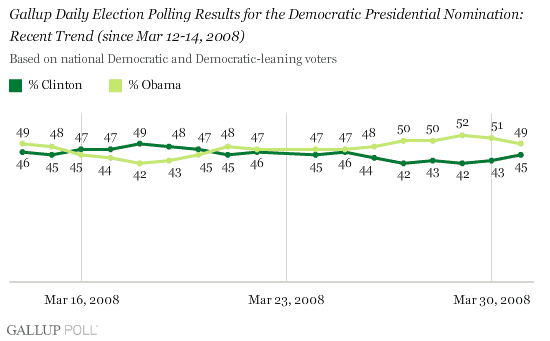 Gallup: Hillary Closes The Gap
Big swing in today's Gallup…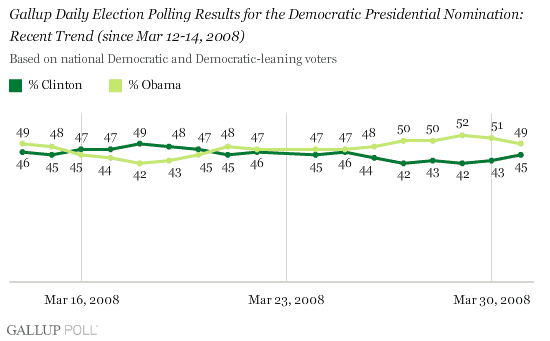 Obama enjoyed a statistically significant lead in the prior four Gallup Poll Daily election tracking releases, covering March 25-27 through March 28-30 polling. His lead grew as large as 10 percentage points.

Today's three-day rolling average, based on March 29-31 polling, shows an improvement for Clinton, and echoes the general pattern that has been observed in tracking since Super Tuesday, with neither candidate able to sustain a significant lead in preferences.

Obama's four-day run with a significant lead was the longest lead during this time span.
It'll be interesting to see if Hillary closes the gap more tomorrow.