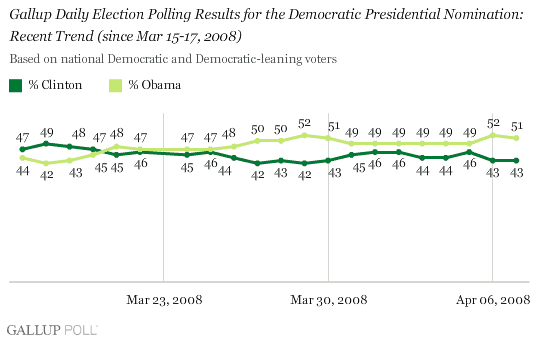 Gallup: Obama Has "Led" Since March 21st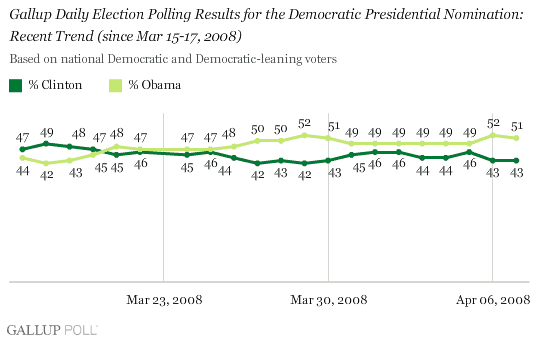 Gallup is careful to qualify it…
Gallup Poll Daily tracking from April 5-7 shows Obama with an eight percentage point advantage, similar to the 9-point advantage he enjoyed in Monday's release. Both days rank among Obama's best to date, with his high-water mark a 10-point advantage in March 27-29 polling. (To view the complete trend since Jan. 3, 2008, click here.)

The real question is whether Obama can sustain an advantage, something he has been unable to do thus far. His best stretch was a four-day run of statistically significant leads spanning March 25-27 through March 28-30 polling, when Clinton came under scrutiny for exaggerating the danger she faced on a trip to Bosnia as first lady.
It'll be interesting to see if these numbers tighten again after the debate next Wednesday.