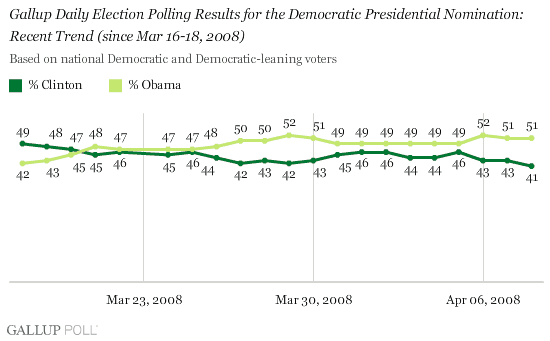 Gallup: Obama Increases Lead To 10
Good trending for Barack going into the middle of the week.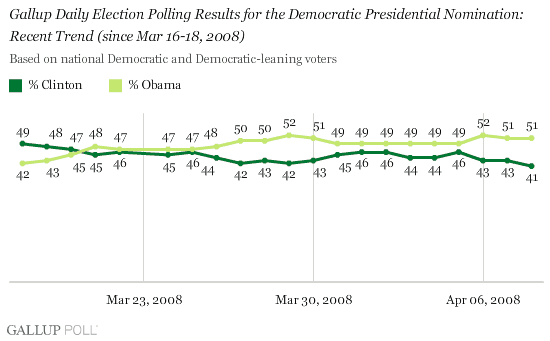 Today's 10 percentage point spread, based on Gallup Poll Daily tracking from April 6-8, is only the second time since January that Obama has achieved a double-digit lead over Clinton, the first being his 10-point lead in interviewing conducted March 27-29.

Although Obama's lead was much narrower at several points recently in the campaign, Clinton has not led Obama by any amount since March 18-20.
More tomorrow…