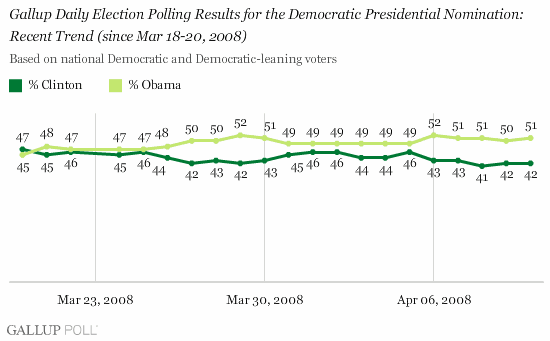 Gallup: Barack's Big Lead Persists
A sign that Dems want this thing over with?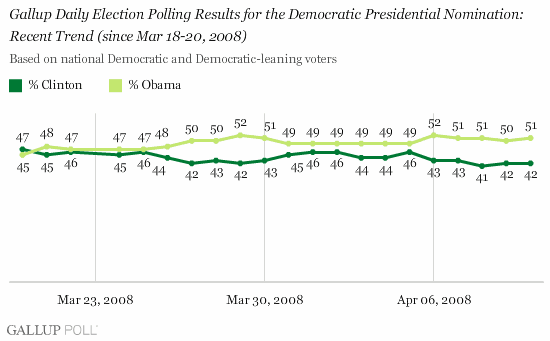 This marks the fifth consecutive day Obama has held a statistically significant lead over Clinton, and the longest stretch of significant leads for him to date. Previously, he led Clinton for four consecutive days in late March. The last time Clinton had an advantage of any kind over Obama was in March 18-20 polling.
More as it develops…