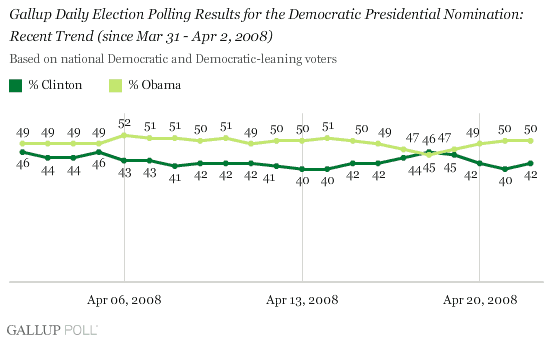 Gallup: Obama Holds Onto 8 Point Lead
Down a little from yesterday's 10 point spread. It'll be interesting to see what the national mood looks like after Hillary's "double digit" win that wasn't really a double digit win…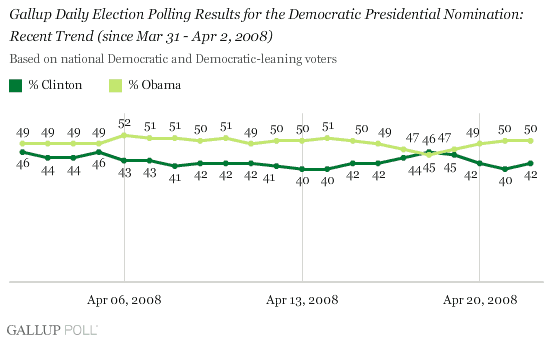 This marks the third straight day Obama has had a significant lead over Clinton, although he held a slightly higher 10 percentage point advantage in Tuesday's report.

The latest three-day rolling average includes interviewing on Tuesday night, partially conducted as the returns of the Pennsylvania Democratic primary were coming in. However, the impact of Clinton's 10-point win in that election on national Democratic preferences is not yet evident in the data.

With Obama currently leading Clinton nationally by eight points, it appears Pennsylvania is not a Democratic bellwether state. However, if the Clinton campaign is successful in using her solid Pennsylvania victory to argue she is the more electable candidate of the two in the fall, then she could start to close the gap with Obama in Gallup Poll Daily tracking over the next few days.
More tomorrow.