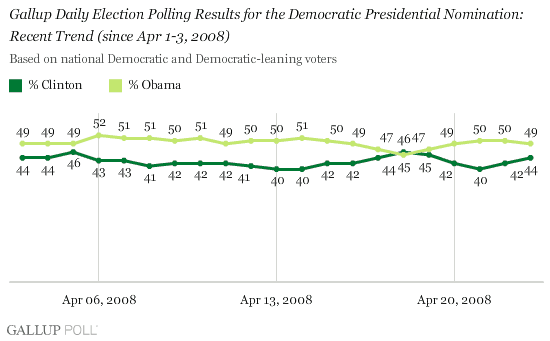 Gallup: Hillary Closes Gap To 5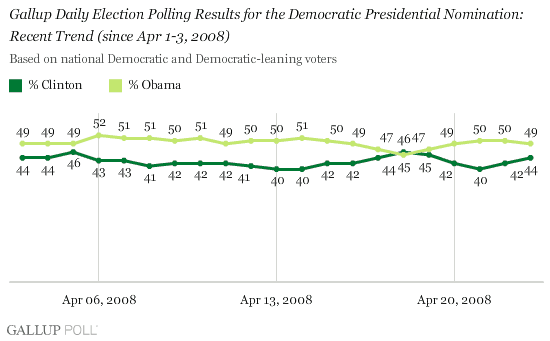 Coming on the heels of her win in PA, she seems to be gaining quickly.
These are the first results to include any interviewing following Clinton's impressive victory in the Pennsylvania primary on Tuesday. Though the gap between the two has narrowed — down to five percentage points from 10 and 8-point Obama leads the prior two days — Obama remains ahead. Notably, he outpolled Clinton slightly in Wednesday night interviewing, the first night of post-Pennsylvania primary data collection. The full impact of the Pennsylvania results will be apparent in the coming days, though the initial indications are that it has helped Clinton, so far her win has not dramatically altered the dynamics of the race at the national level.
Interesting that he did really well in Wednesday night's polling. My guess is a lot of people have made up there mind, and there's just this 8% that's sort of shifting between the two. They don't really trust her, and they don't really know if he's up for the general election, so they're swinging back and forth.
More tomorrow.