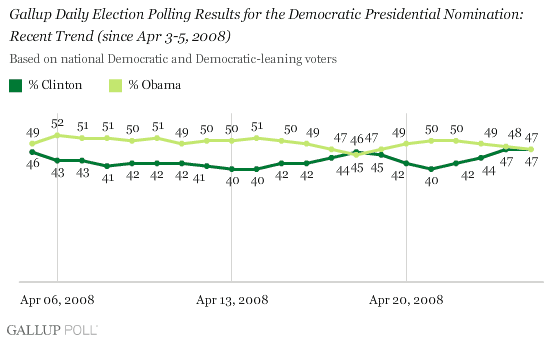 Gallup: Obama And Clinton Tied
For the second time in about a week, the two Dems are neck and neck.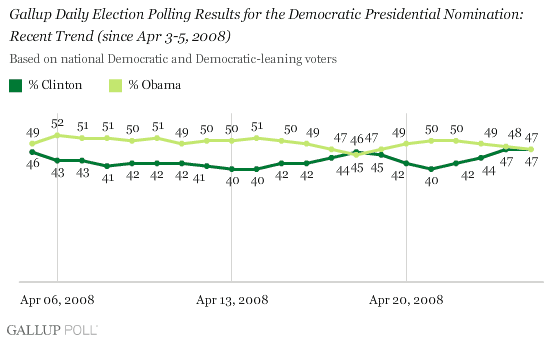 These results, based on April 23-25 polling, are the first in which all interviews were conducted after Clinton's Tuesday Pennsylvania primary win, so it is clear that her victory there helped to erase Obama's lead. Obama led the race for much of April, while Clinton has not held a statistically significant lead since mid-March, and then only briefly.

The question now becomes whether Clinton can keep the momentum going to regain a lead over Obama heading into the May 6 primaries.
And yet, from nearly any reasonable math that can be done, Clinton's not going to win this thing. However, the media has zeroed in on the "comeback kid" story and they're not letting it go.
More as it develops…