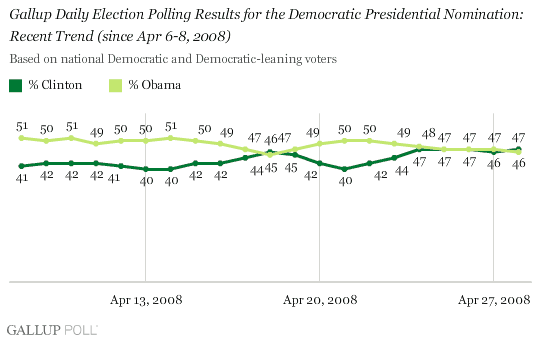 Gallup: Hillary Holds 1 Point Lead
Which is still a tie, but it mirrors what happened 10 days ago when Hillary took a brief 1 point lead and then Obama climbed back above 50%.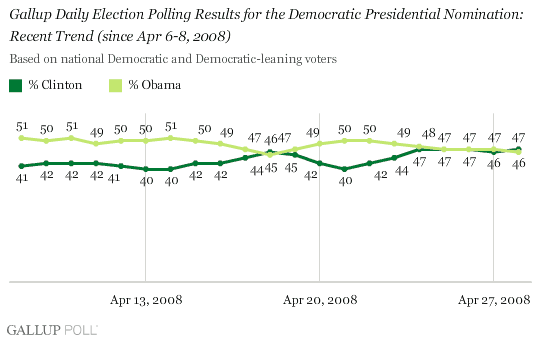 This marks the fifth consecutive Gallup Poll Daily tracking report in which the two Democratic candidates have been within a point of one another, as well as one of the few times in recent months in which the race has stabilized at the break-even point for more than a day or two. From a broad perspective, this situation marks a loss for Obama, who has generally been in the lead over Clinton for the last month.

At the same time, Clinton — coming off of her victory in the Pennsylvania primary, and almost certainly benefiting from the news media focus on controversies surrounding Obama — has been unable to move into a significant lead.
Takeaway: she just can't seem to break that 47% ceiling right now. If she does, that could be telling.