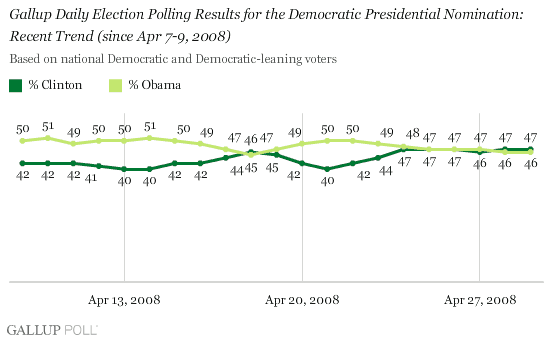 Gallup: Hillary Maintains 1 Point Lead
Exactly the same as yesterday. It'll be interesting to see what the post-Wright era will look like for Obama.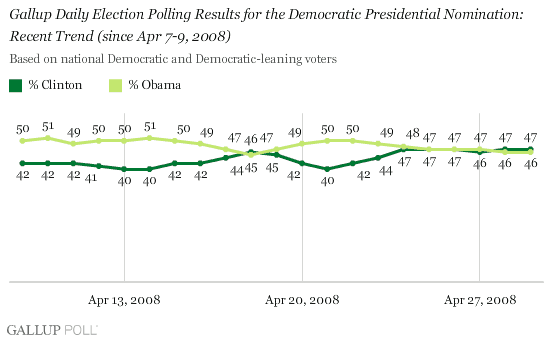 For the last six days, the Democratic contenders have been separated by no more than one percentage point. Obama held statistically significant leads for much of April, but since Clinton's victory in the Pennsylvania primary, the candidates have been running about even.

Tuesday, Obama attempted to put the Rev. Jeremiah Wright controversy behind him by denouncing his former pastor's recent comments in the media. Tuesday night's interviews show no immediate impact of Obama's remarks on voter preferences.

With the Indiana and North Carolina primaries looming next Tuesday, the candidates also find themselves in a rare policy disagreement over a proposal to suspend the federal gasoline tax for the summer months, with Clinton in favor of doing so and Obama opposed.
I do wonder how that gas tax issue will play. Most people I've read think it's silly and could have the opposite effect. In fact, I don't think I've heard anybody say anything positive about it except McCain and Clinton. Curious.