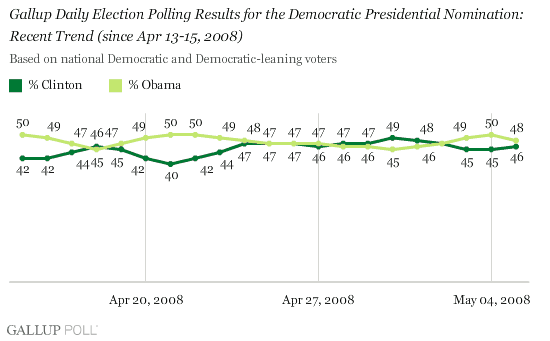 Again, it's all tied up. No wonder nationwide voters don't want this thing to end.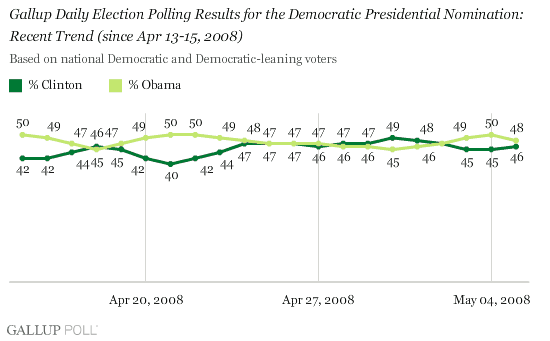 This marks the 13th consecutive day that neither candidate could claim a statistically significant lead. For most of this time, the candidates have been within a percentage point or two of each other, although both Clinton and Obama have briefly enjoyed slightly larger advantages. Since Gallup tracking began in January, each candidate has had a period of sustained leads, with Clinton ahead nationally for most of January and Obama ahead for most of April.
My guess is that by the end of the week you can expect to see some sort of movement if Hillary or Obama pull off a surprise tonight.
More tomorrow…