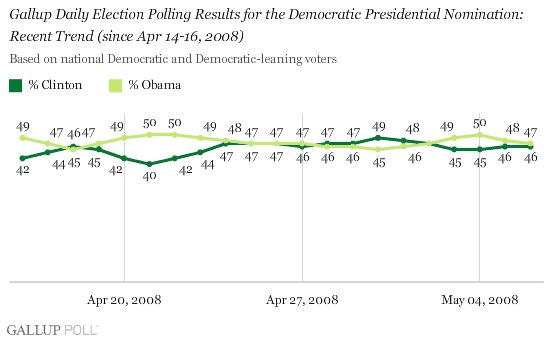 As I said yesterday, we're going to have to wait until Friday or Saturday to see the impact of Tuesday's results. My guess is it'll be significant.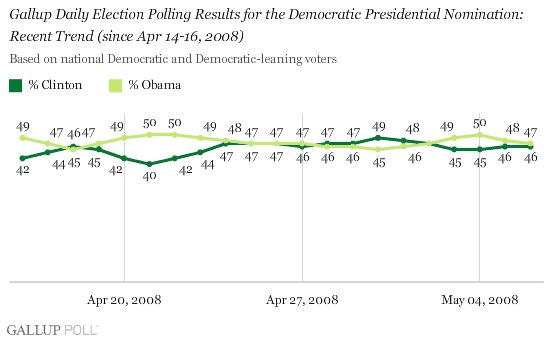 The latest results include interviewing on Tuesday as the returns from the North Carolina and Indiana Democratic primaries were coming in. The night ended with Obama winning big in North Carolina and Clinton squeaking out a 2-point victory in Indiana.

According to Gallup Poll Daily tracking conducted May 4-6, national Democratic voters continue to be split right down the middle in their nomination preferences. Today's update finds 47% favoring Obama and 46% supporting Clinton.
More tomorrow…