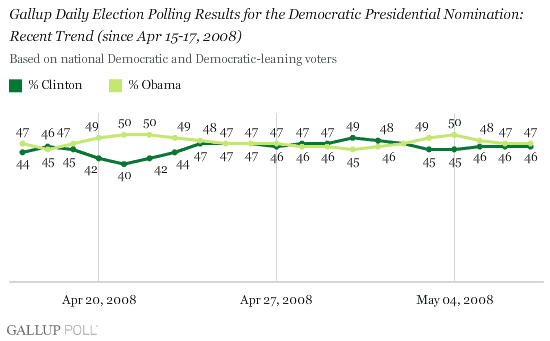 The national opinion is still tied, but we'll only start seeing post Tuesday numbers in full on the weekend.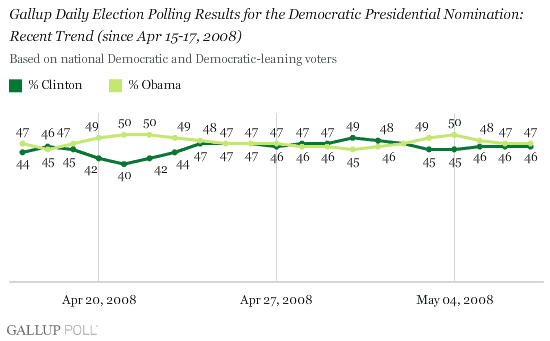 The details…
The May 5-7 update, which includes the first night of interviewing following the Indiana and North Carolina primaries, shows the candidates once again locked in a statistical tie. Neither candidate has held a significant lead for the last 15 days of Gallup tracking. However, Obama did well in interviews conducted on Wednesday night, suggesting that as the full impact of Tuesday's results and the media coverage of the status of the nomination campaign sinks in with voters, he may move back into the lead.

Most political observers agree that Clinton's chances of getting the nomination were seriously damaged with her narrow win in Indiana and Obama's decisive North Carolina victory, which expanded his lead in pledged delegates. Just six contests remain and the largest of these only have about 60 delegates at stake.
More tomorrow…