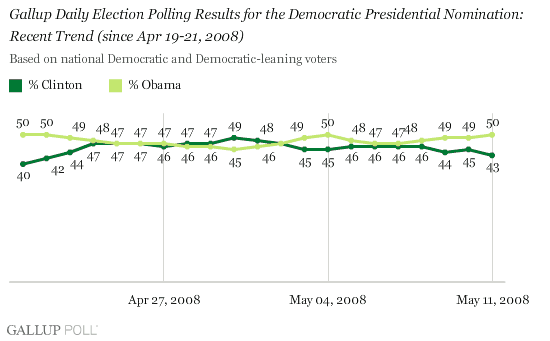 Looks like he may be getting that post-NC/IN bump.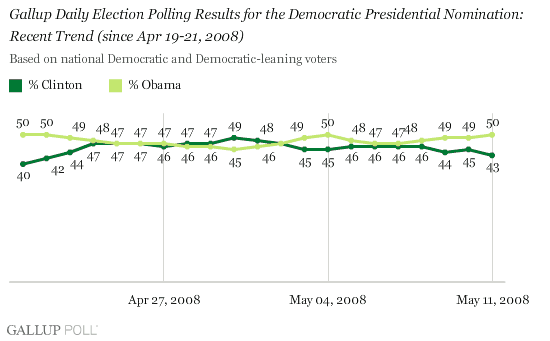 This is based on national interviews with Democratic voters from May 9-11. Importantly, Obama has led Clinton in each individual day of polling included in today's three-day rolling average, as well as the two days prior to that. Such stability was absent from the race for the past several weeks when Clinton and Obama often traded nightly leads in Gallup Poll Daily tracking and, as a result, neither candidate could achieve a significant leg up over the other in national preferences.

Although Obama did not achieve an immediate bounce in national Democratic support after last week's primary elections in Indiana and North Carolina, it could be that the subsequent political punditry, proclaiming the Clinton campaign is effectively over, is affecting voters.
More tomorrow…