She's gained one point from yesterday, and it looks like he's going to be hard pressed to get much higher than 50%. That looks like the plateau until she drops out for sure.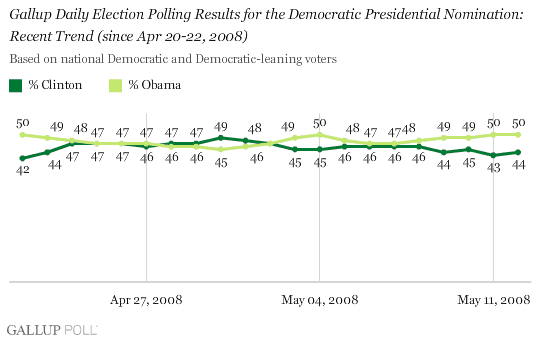 Obama has now held a statistically significant lead over Clinton in each of the last two days, after a nearly three-week period when neither candidate held an advantage beyond the poll's margin of error. Yet Obama's lead is far from commanding, given the high probability that he will emerge as the nominee.

Today voters in West Virginia cast their ballots. Clinton is expected to win the contest easily, but with only 28 delegates at stake even a big victory will not allow her to make much of a dent in Obama's lead in pledged convention delegates.
More tomorrow…