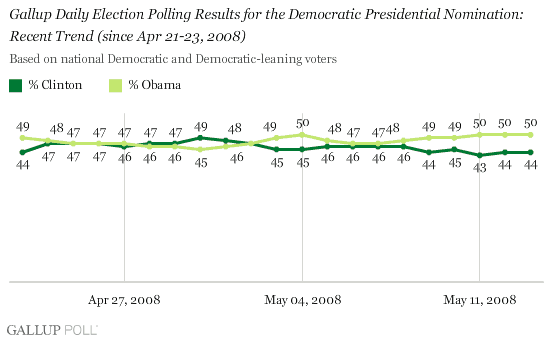 Gallup: Obama Keeps 6 Point Lead
No movement since yesterday. My guess is that she'll have to drop out in order for Democrats to start falling in line.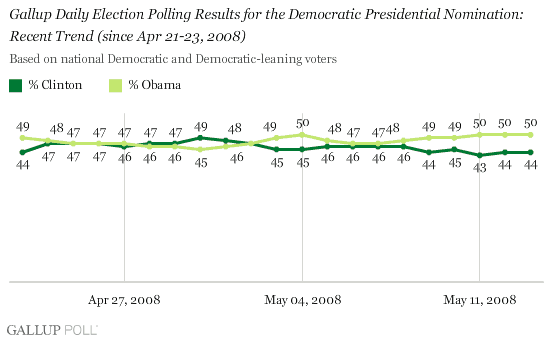 Obama has now held a significant lead each of the last three days. Most of the interviewing for today's update was completed before Clinton's decisive win in the West Virginia primary. Any boost she receives from that victory will be apparent in the coming days of tracking.
More tomorrow…