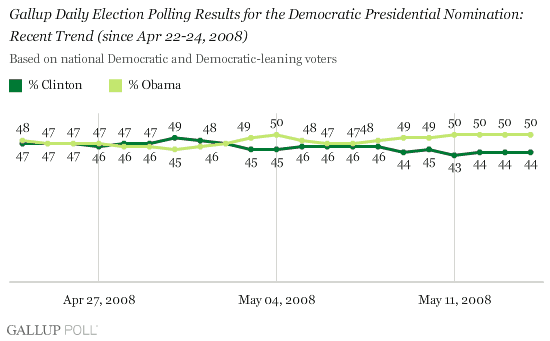 Gallup: Obama Leads By 6…Again
No movement whatsoever, and with Kentucky and Oregon bearing down on us quickly, I doubt we'll see much movement over the weekend. If we do it'll most likely be because of Edwards' endorsement.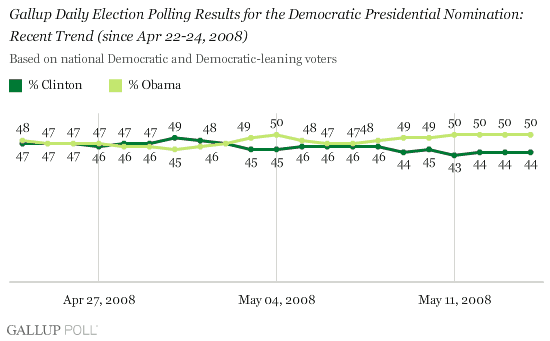 The field period includes one day of interviewing following the May 13 West Virginia Democratic primary that Clinton won by a landslide. However, Gallup's May 14 results show no immediate movement toward Clinton in national Democratic preferences.
More tomorrow…