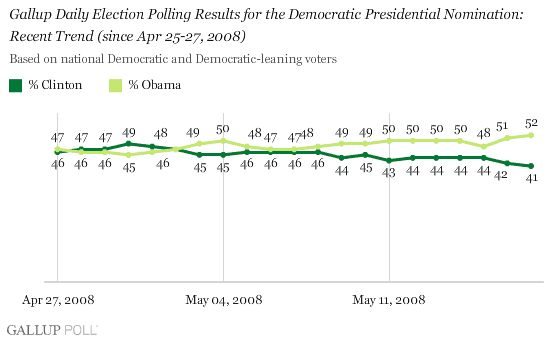 Gallup: Obama Leads By 11
He's up 2 points since yesterday, and this is definitely his biggest lead in quite some time and the first time he has broken the 52% mark.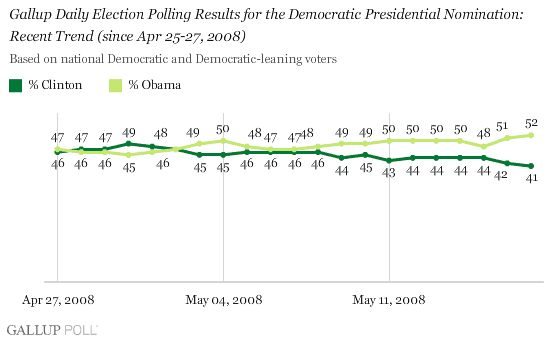 Obama's current advantage matches the high-water mark for national Democratic support for his candidacy, previously attained in Gallup Poll Daily tracking from April 12-14.

Immediately after that polling period, Obama's campaign entered a tumultuous phase fraught with fallout from his remarks concerning "bitter" voters in Pennsylvania, negative news coverage of his performance in the April 16 Philadelphia Democratic debate, a loss to Clinton in the April 22 Pennsylvania primary, and renewed controversy surrounding his former pastor, the Rev. Jeremiah Wright.

It would seem that all of that is now behind the Illinois senator as the current media focus is centered on the mathematical certainty that he has cinched the nomination, as well as on the war of words between Obama and John McCain over aspects of the Bush administration's foreign policy.
More tomorrow…