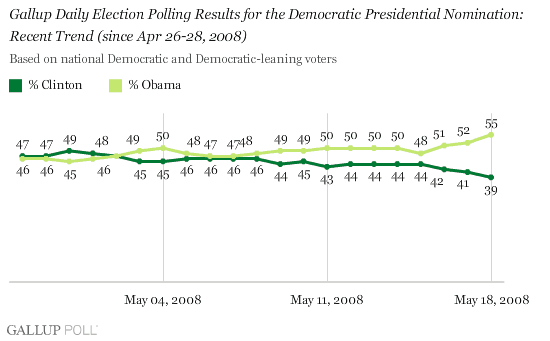 Gallup: Obama Leads By 16
Okay, the flood gates are beginning to open and I have to think that this is due to the Edwards announcement.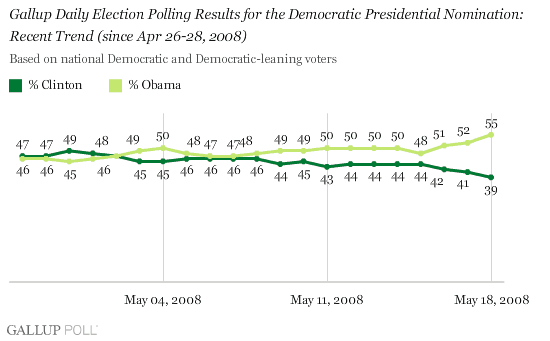 Obama's previous largest lead was 11 percentage points, in May 15-17 and April 12-14 polling. His widening lead over Clinton has been evident in each of the last three days of tracking, after the two had been more closely matched earlier in the month.

Clinton's largest lead in the Gallup Poll Daily tracking was 20 points in mid-January, when she led Obama 48% to 28% (John Edwards was still in the race at that time).
I wonder if Kentucky is starting to turn?
More tomorrow…