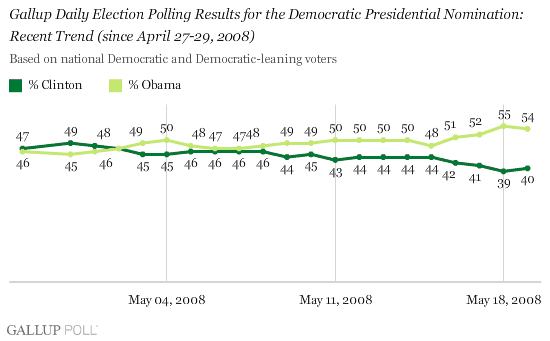 Gallup: Obama Leads By 14
He led by 16 yesterday, so this does signal a slight tightening.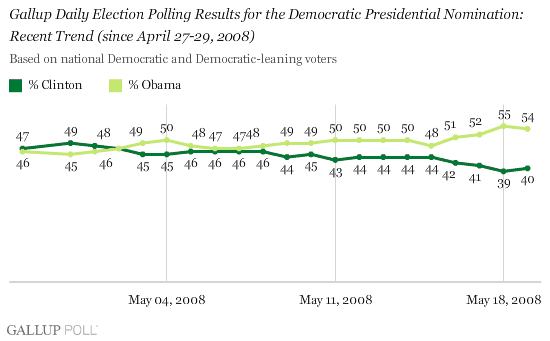 Obama has now enjoyed a double-digit lead on this measure each of the last three days, including a high of 16 percentage points in May 16-18 polling. It appears as though the momentum has strongly shifted in his favor, as he has led Clinton by double digits in five of the last six individual days of tracking (including in each of the last four days).

Clinton hopes to reverse Obama's gathering momentum by winning big in the Kentucky primary and pulling an upset in the Oregon primary, both being held today.
More tomorrow…