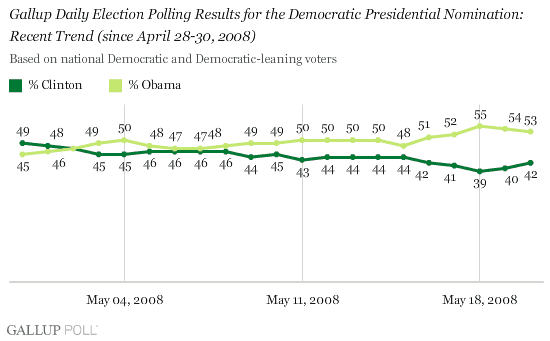 Gallup: Obama Up 11 Over Clinton
This number has slowly dropped over the past two days from 16 to 14 to where it stands today.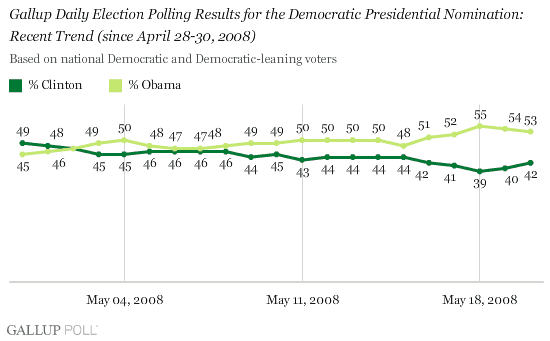 As the primary and caucus season winds down and his nomination appears increasingly likely, Obama has in recent days enjoyed his strongest showing in Gallup Poll Daily tracking. While he also held double-digit leads at earlier points in the campaign, he has not been able to sustain a lead of that size until now.

On Tuesday, Clinton won a resounding victory in the Kentucky primary while Obama prevailed in the Oregon primary. Most of the interviews in the current tracking results were collected before the outcomes of those contests were known.
Will the Kentucky win have an affect on these numbers?
More tomorrow…