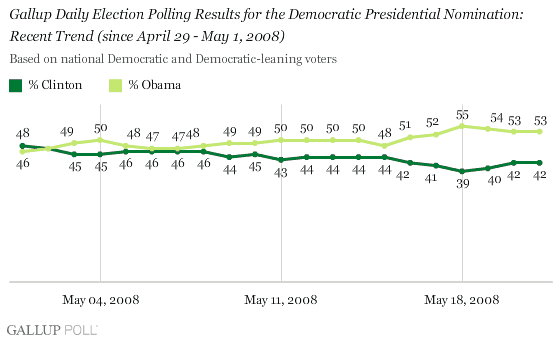 Gallup: Obama Leads Clinton By 11
The number has remained steady from yesterday to today, and this includes the first day after the Kentucky/Oregon contests.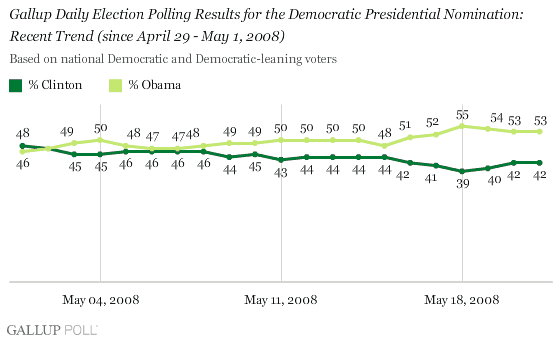 Obama is establishing himself as the clear leader — he opened up a double-digit lead five days ago, and has led by at least 11 percentage points each day since then. While he has generally been ahead of Clinton in Gallup Poll Daily tracking since the Feb. 5 Super Tuesday primaries, he never established a consistent, significant lead until the past few days.

Only three contests remain — the June 1 Puerto Rico primary and June 3 South Dakota and Montana primaries — leaving Clinton little time to reverse Obama's gaining momentum. Perhaps more consequential than those primaries is the May 31 Democratic Party meeting to decide the fate of the disputed Michigan and Florida convention delegations.
More tomorrow…