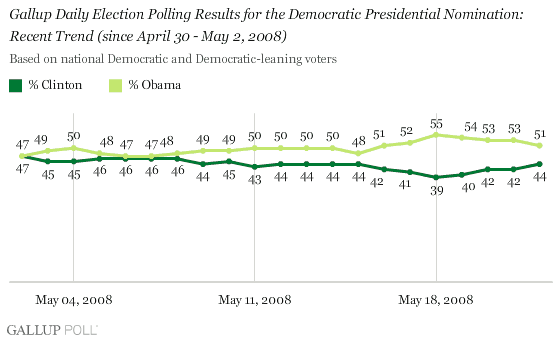 Gallup: Obama Now Only Leads Hillary By 7
This margin looked to steady out yesterday, but it appears as if another loss in Kentucky, coupled with the fact that Hillary keeps claiming she can win, is hurting his numbers.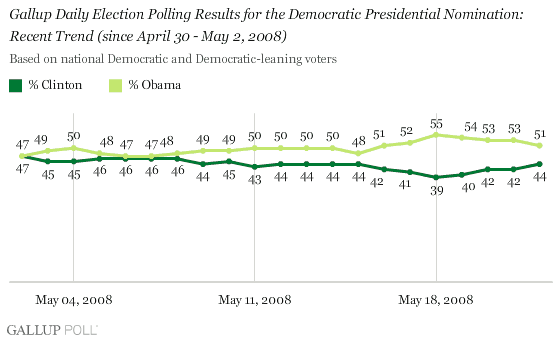 Obama has held a statistically significant lead over Clinton for most of the last two weeks, with that lead stretching to as much as 16 percentage points in May 16-18 polling. Obama did not poll as strongly in Gallup's Thursday night polling (May 22); the coming days will reveal whether that is the start of a new trend or a temporary blip.
So yes, we shall see, but the important thing for Obama right now is that Hillary's camp starts to openly hint that this thing is over. Because if they don't, a big block of voters will still keep buying what the Clintons are selling.