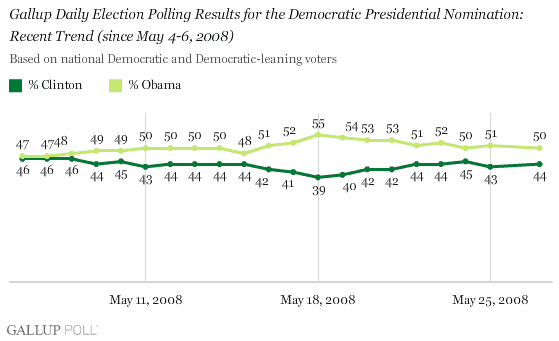 Gallup: Obama Leads Hillary By 6
Tighter and tighter the numbers go. Where they'll stop, nobody knows.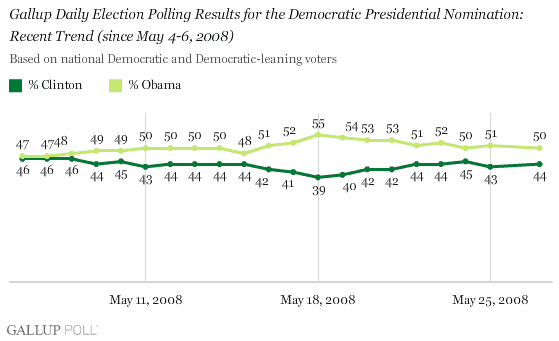 Obama's lead has been as high as 16 points within the last two weeks, but Clinton has fared better in recent days, though she still trailed Obama by five to eight points in the three-day Gallup Poll Daily tracking averages reported over the last five days.
More tomorrow…