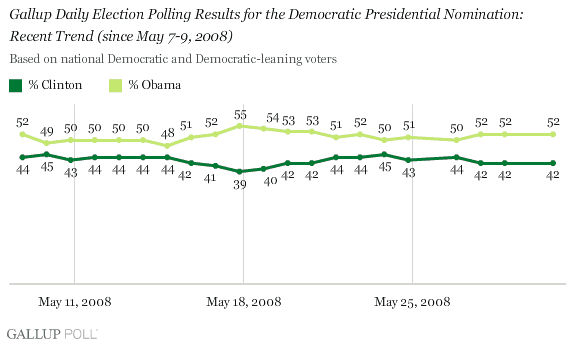 Gallup: Obama's 10 Point Lead Remains Steady
These numbers are from yesterday, but Gallup has had the exact same spread for four days now. Will the seating of Michigan and Florida create an uptick later today?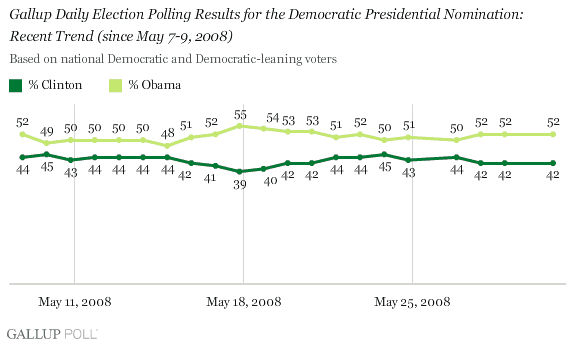 Obama has had the same 52% to 42% lead in each of the last three Gallup Poll Daily tracking releases. His nomination seems more assured after the Democratic National Committee ruled on Saturday that members of Michigan and Florida's delegations could attend the party's nominating convention, with each receiving half a vote. The Clinton campaign had hoped to have the delegations seated fully, based on the results of the party's "beauty contest" primaries in January, to help her cut into Obama's delegate lead.

Gallup's tracking has shown Obama ahead of Clinton in national Democratic voter preferences since mid-February with only a few exceptions. Clinton has held a statistically significant lead over Obama just one day since then, while Obama has held a lead for much of May.
More later…