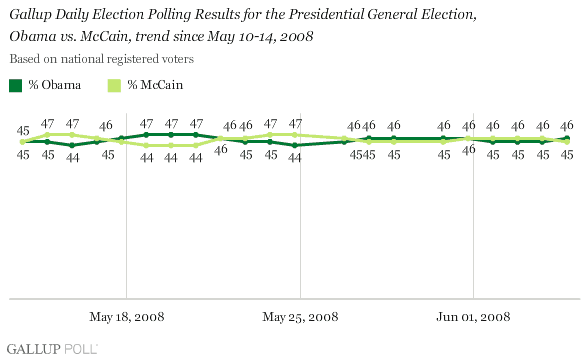 Gallup: Obama Leads McCain By 1
Tied again today, but the places have flopped. Still, this is too statistically insignificant to matter.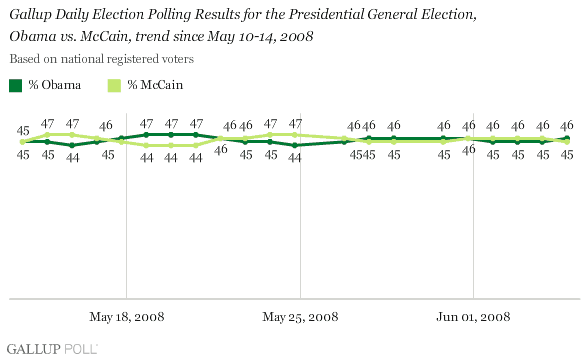 This finding, based on Gallup Poll Daily tracking from June 1-5, is consistent with the close nature of the Obama-McCain race for the past week.

The latest results include two nights of interviewing since Obama declared victory over Hillary Clinton on Tuesday night in the Democratic delegate contest. Although Wednesday night's interviewing showed no immediate bounce in national support for Obama versus McCain, Thursday night's results were quite favorable to Obama. It will be important to see if Obama can maintain this support over the coming days.
More tomorrow…