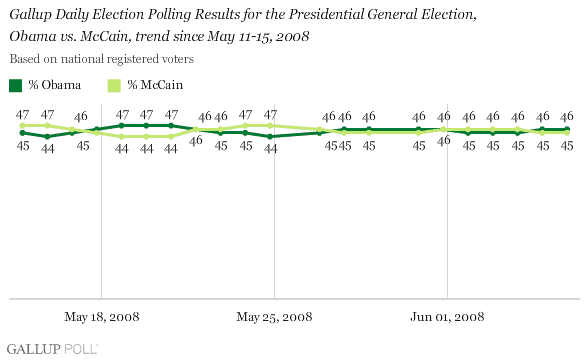 Gallup: Obama Leads McCain By 1
No change since yesterday. And one has to think that this may continue for quite some time unless he gets a bump from Hillary's concession today.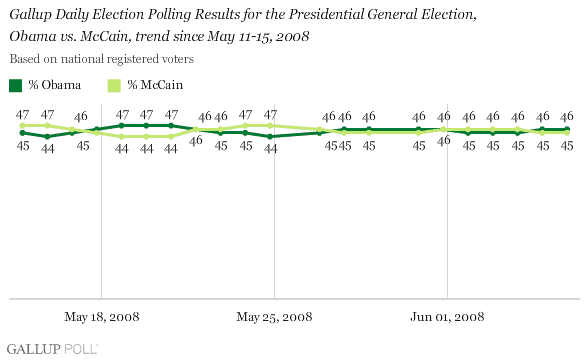 The race between the two has been very close since Gallup began tracking it in mid-March, with the vast majority of Gallup Poll Daily tracking reports showing a statistical dead heat.

In fact, over the past 10 days the race either has been exactly tied or has shown one of the candidates with only a one percentage point advantage. That may soon change, as Obama has run slightly better versus McCain in each of the past two individual nights' polling, following Hillary Clinton's decision to drop out of the presidential race and endorse Obama.
More tomorrow…