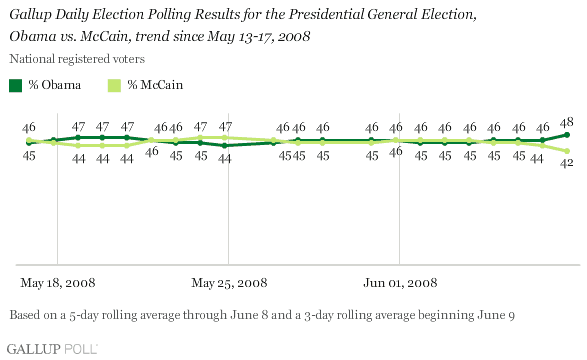 Gallup: Obama Leads McCain By 6
Okay, so we're seeing the post-Hillary bump happening, but I think we all need to keep in mind that there are still 10% of voters undecided.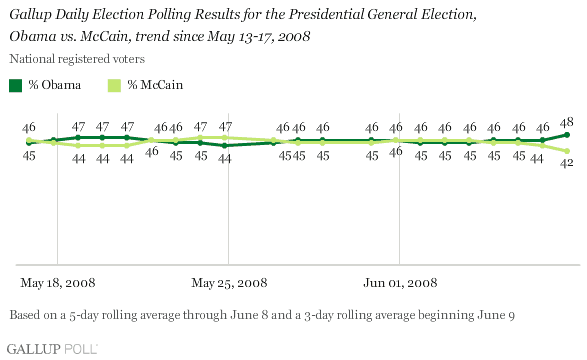 Obama has consistently held a lead of five to seven percentage points each night since it was reported that Hillary Clinton intended to suspend her campaign. These represent Obama's strongest showing versus McCain to date in Gallup Poll Daily tracking of registered voters' presidential election preferences. For much of the time since Gallup began tracking general election preferences in mid-March, McCain and Obama have been in a statistical dead heat.

Today's data are based on June 6-8 interviewing. Gallup had been reporting a five-day rolling average for the general election to this point, but now that the major party candidates are known Gallup will move to reporting a three-day rolling average. Obama would still hold a statistically significant lead (matching his best to date) in the five-day rolling average based on June 4-8 interviewing given his recent stronger performance.
More tomorrow…