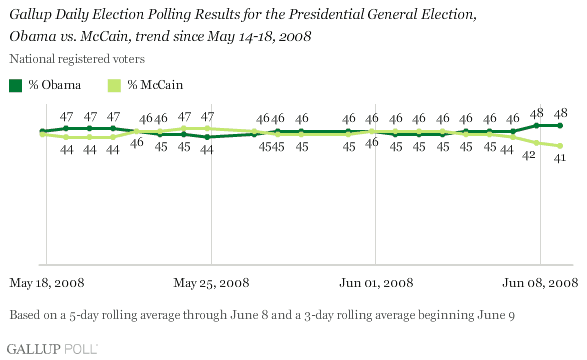 Gallup: Obama Leads McCain By 7
Very interesting. Rasmussen and Gallup both show a 6 point lead yesterday and a 7 point lead today.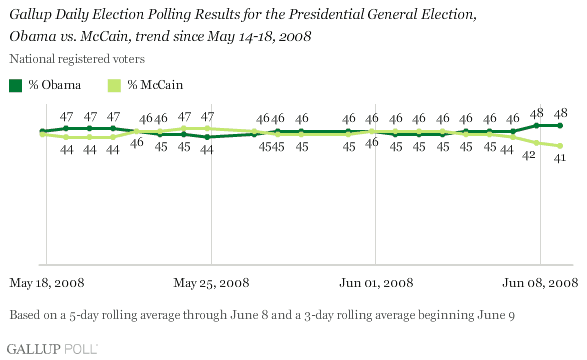 Voting preferences have been fairly stable over the last three individual days of tracking polling, all conducted since Hillary Clinton officially suspended her candidacy and publicly endorsed Obama for president on Saturday.

The seven percentage point advantage is Obama's largest to date since Gallup began tracking the general election in March. In turn, McCain has led Obama by as many as six percentage points in early May.
So what's McCain's problem? Well, his attacks on Obama have fallen relatively flat because he hasn't been able to nail him on any one particular thing. If he's able to do that, and do it credibly, expect these numbers to swing back.