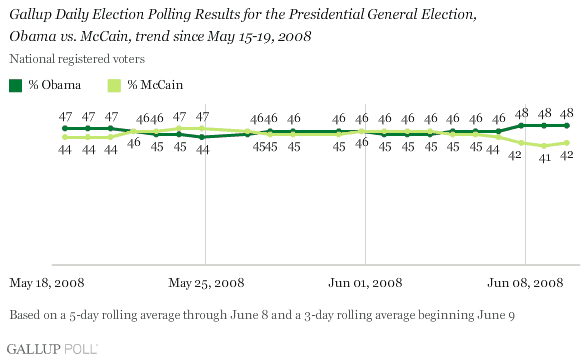 Gallup: Obama Leads McCain By 6
John gained one from yesterday, but Barack still maintains a statistically significant lead.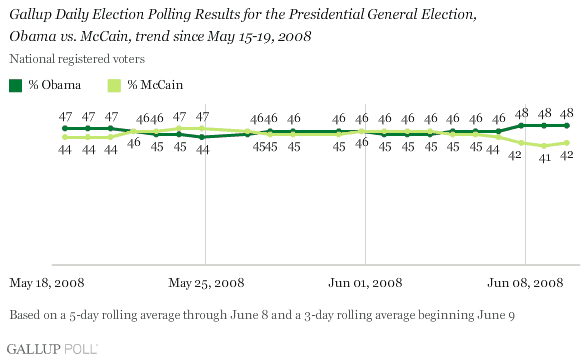 This marks the third consecutive day that Obama has held a significant lead, as he enjoys a modest boost in support following Hillary Clinton's decision to concede the nomination. Obama's six and seven percentage point advantages over McCain in recent days have been his best to date.

Obama has held significant leads over McCain at other points since mid-March (when Gallup first began tracking general election preferences), but for the most part the two candidates have been locked in statistical dead heats.
More tomorrow…