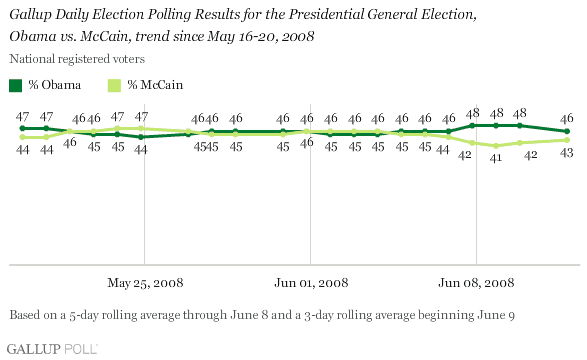 Gallup: Obama Leads McCain By 3
A definite tightening in the past two days (Gallup didn't report yesterday due to the tornadoes in Nebraska) and good news for McCain.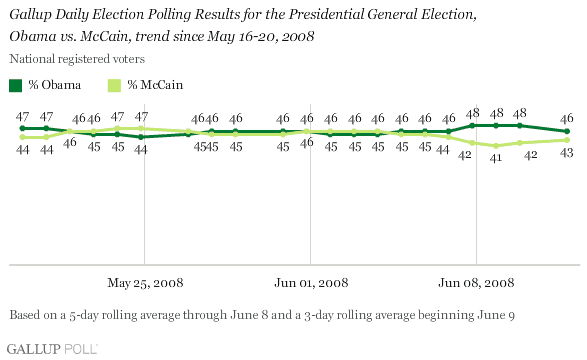 Although Obama's three percentage point advantage is statistically significant, it is down from the 6- to 7-point leads he had in Gallup Poll Daily tracking reports on Monday, Tuesday and Wednesday of this week.

According to the latest results, based on Gallup Poll Daily tracking interviews from June 9-10 and 12, a sizeable 10% of national registered voters are either undecided between the two major party candidates for president (4%), or say they will not vote for either (6%). This is the highest uncommitted percentage Gallup has seen since it launched daily tracking of an Obama vs. McCain race in early March. (The average across this time period is 8%.) Additionally, a consistent 1% volunteer they will vote for a different candidate.
More tomorrow…