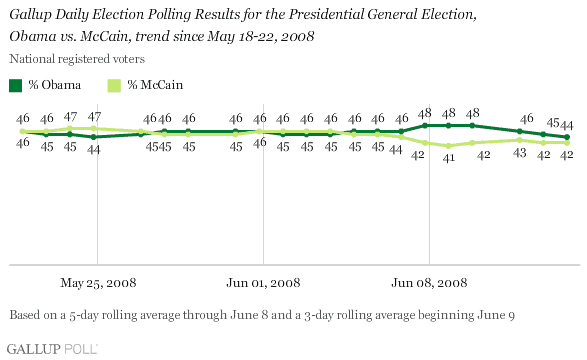 Gallup: Obama Leads McCain By 2
Today's numbers just came out and it's a statistical tie. However, the biggest news is that 15% are now undecided. Both candidates are at some of their lowest numbers of the campaign, which could signal that the independents are stepping back and having second thoughts.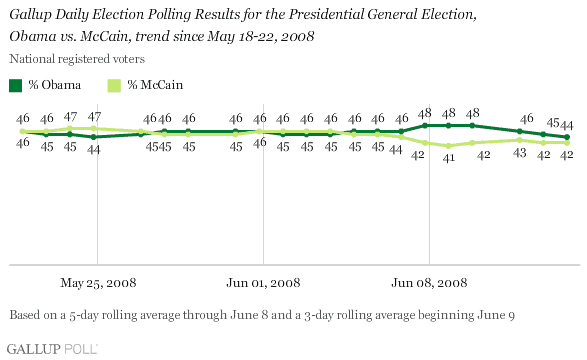 Obama had led by as many as seven percentage points in the first few days following Hillary Clinton's departure from the race.

Although the margin between Obama and McCain is now similar to what it was in the last few weeks of the Democratic primary race, the structure of the race looks slightly different than at any other time this year as a result of the relatively high percentage of voters — 15% — not favoring either major-party candidate. This includes 7% of voters who say they are undecided and 8% who say they will not vote for either candidate (including 1% who volunteer they will vote for another specific candidate).
More tomorrow…