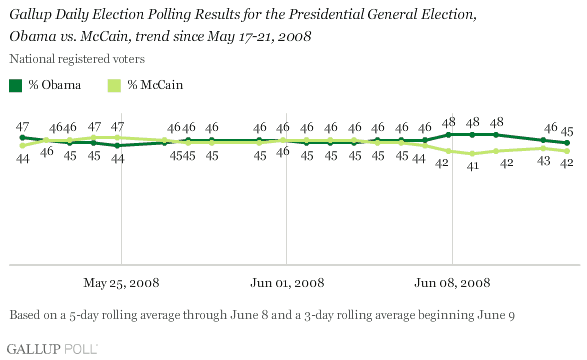 Gallup: Obama Leads McCain By 3
The numbers continue to tighten in Gallup's tracking. One note, these numbers are from yesterday.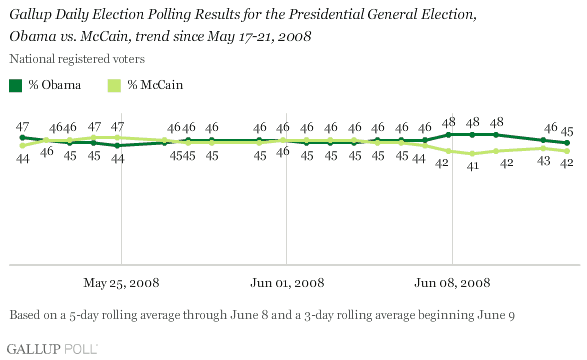 Obama's three percentage point advantage remains slightly smaller than his average lead in the days after Hillary Clinton let it be known that she was suspending her campaign on June 4. This suggests that while Obama experienced a small "bounce" from the attention he received, the possibility exists that the bounce will be short-lived and that the race will settle back down to the close margin that has characterized it for much of the last few months.
More tomorrow…