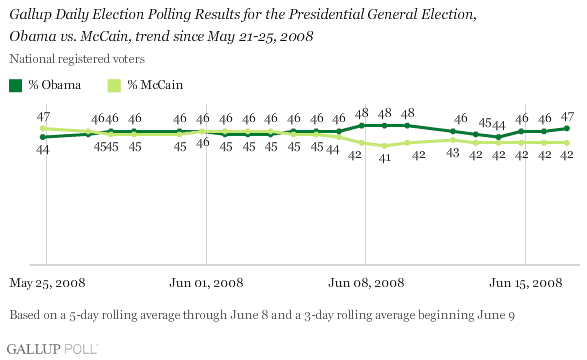 Obama – 47%
McCain – 42%
Obama gains one from yesterday, and these numbers continue to suggest that there won't be much significant movement until the conventions, town halls or debates.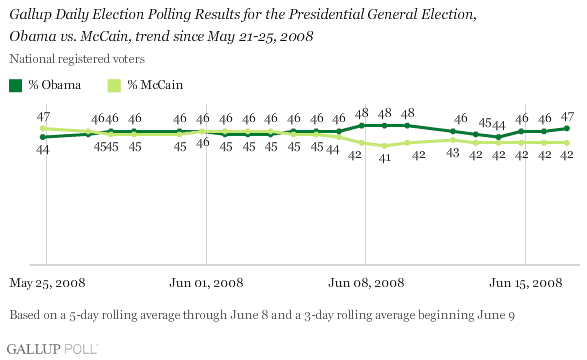 Obama has averaged a four percentage point advantage over McCain since Hillary Clinton decided to suspend her campaign, though in the immediate days after Clinton conceded the nomination Obama led by as much as seven points.

McCain has trailed Obama for most of June and last held a significant lead over him in May 21-25 polling.
More tomorrow…