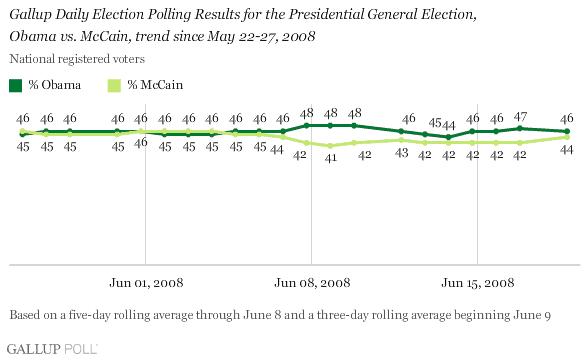 After leading by 5 a couple days ago, the race has started to tighten again.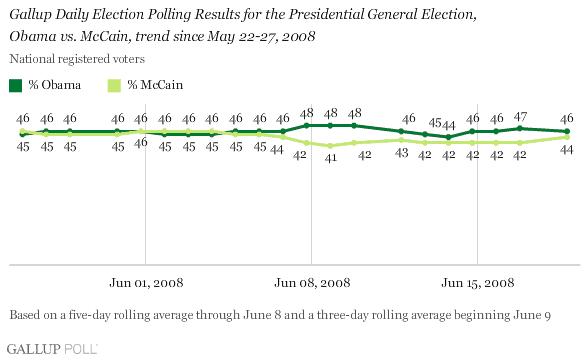 Obama has had a higher share of the vote than McCain during most of June, with a margin ranging from one to seven percentage points. Friday's two-point edge for Obama is consistent with that general pattern, although at the narrower end of the range.

In the broadest sense, the race between McCain and Obama has been close for months now, with McCain holding small leads over Obama in earlier months this spring prior to Obama's gaining his slight edge in recent weeks.
More tomorrow…