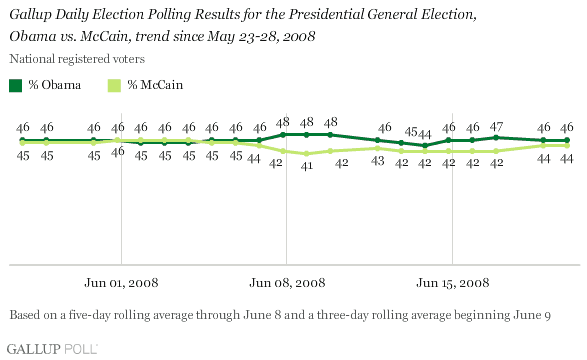 No change since yesterday.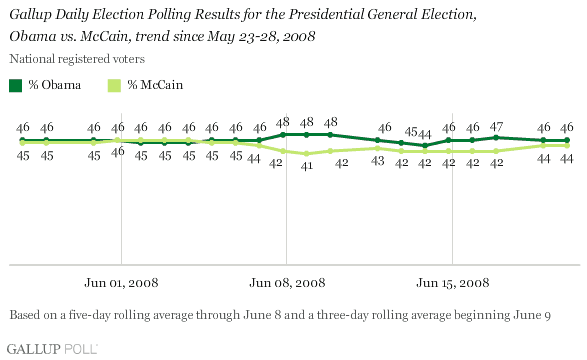 At the start of the long summer in which John McCain and Barack Obama will hone their messages and strive to fill their campaign coffers before the crucial fall campaign season, the two are nearly tied in national voter preferences, 46% for Obama and 44% for McCain.

Today's figures, based on Gallup Poll Daily tracking from June 17 and 19-20, are identical to those reported on Friday, and are consistent with the close nature of the race for the past week, with Obama holding a slight advantage.
More tomorrow…