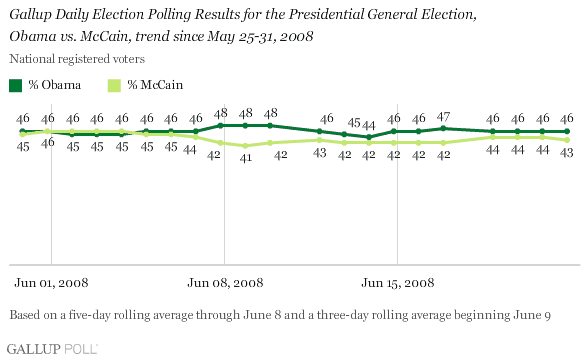 McCain lost one from yesterday, in what has been a very static race the past few days.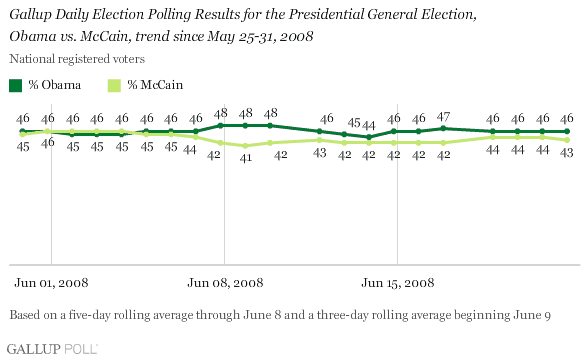 Relatively stable voter preferences at this point in the campaign would not be unexpected, as the intensity of the campaign has died down since the primary process concluded. Obama and McCain continue to make speeches and campaign almost daily to attempt to keep themselves in the news, however, the next major events in the campaign will likely be the candidates' selections of their vice presidential running mates later this summer.
But will the Veep selection really have that much of an effect? Because historically it usually doesn't…unless people think it's a really bad pick.
More tomorrow…