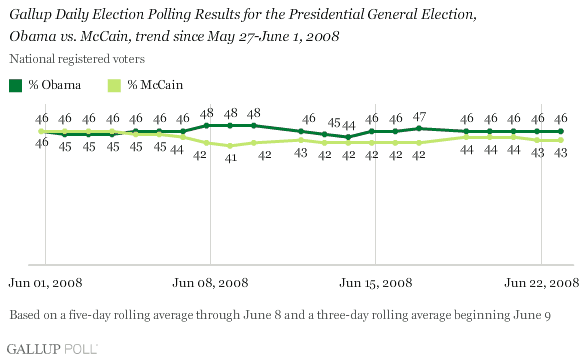 No change from yesterday to today.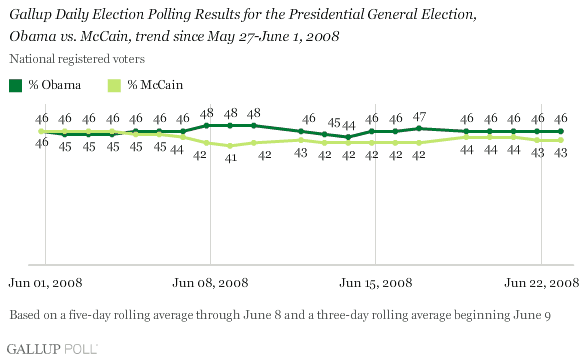 Also, some good news:
The story behind the election numbers is that far more voters associate themselves with the Democratic Party than the Republican Party, most recently by a 14 percentage point margin, 50% to 36% (including independents who lean to either party). The remaining 14% consider themselves to be politically independent and express no partisan leaning. The Democrats have held an average 13-point lead over the Republicans on this measure of party affiliation since the start of Gallup Poll Daily tracking in January.

Given this, McCain is performing well in the national preference polling relative to the general political environment, in part due to his appeal to independents and conservative Democrats.
Holding on to those voters will be the only way McCain will win this election, and he knows it. So don't expect him to go too far right any time soon. On the other hand, it's not quite clear what Obama has to do to appeal more to swing voters.
More tomorrow.