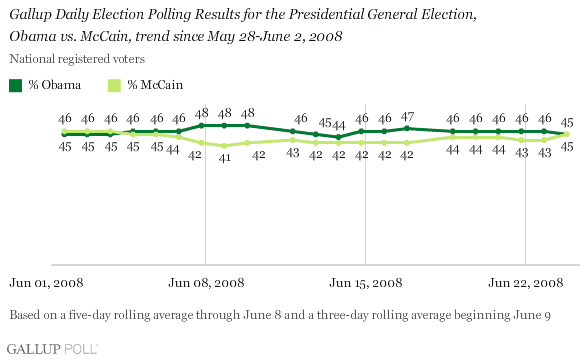 Gallup: Obama And McCain Tied
After leading by 3 yesterday, Obama lost 1 and McCain gained 2. Rasmussen has shown tightening of the race too, with McCain making up ground the past few days, while Obama's number holding steady.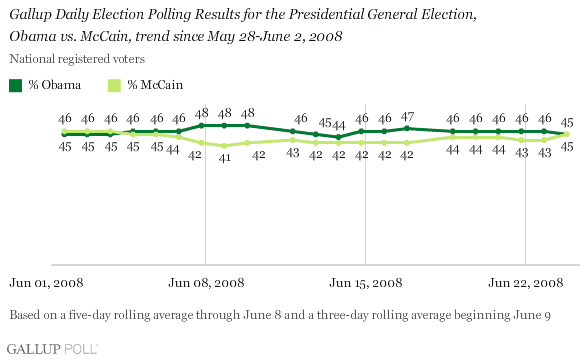 The details…Voter preferences had been fairly evenly divided for the past week, with Obama generally holding a slight advantage of two or three percentage points. This is the first time since Gallup's May 31-June 4 rolling average that Obama does not have at least a slim advantage over McCain. Obama's largest lead to date has been seven points.
Since the changes from Tuesday's results are well within the margin of sampling error, it is unclear at this point if today's results represent a further tightening of the race. The last two individual nights of polling have, however, been more favorable to McCain that what Gallup has shown for most of June.
More tomorrow…