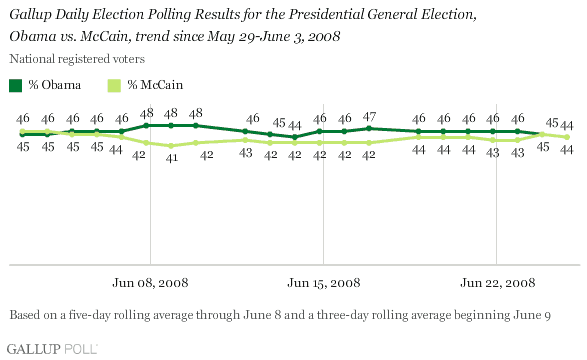 Gallup: McCain, Obama Still Tied
They both lost a point today so now there's at least 12% of voters who are either undecided or will vote for a 3rd party candidate.
Also, I'll say again that I think Gallup's and Rasmussen's numbers are probably a better gauge of where the race actually stands, instead of the two polls conducted recently which showed a big lead for Obama.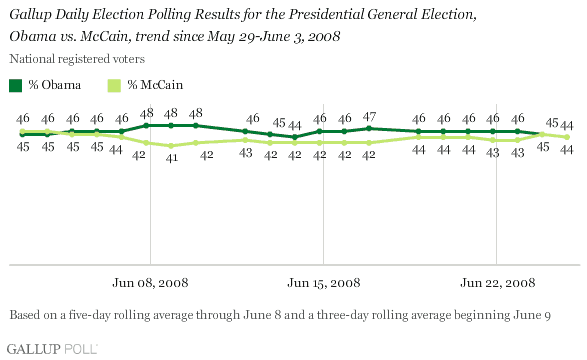 Today's results are consistent with Wednesday's finding of a tie at 45%. Additionally, Obama and McCain have been roughly tied in each individual day's results including in today's three-day rolling average, indicating some stability in the race since Monday.

The gap in support for the two presumptive major party nominees over the past week has been less than the four percentage point margin of sampling error needed for one of the candidates to demonstrate a statistically significant lead, thus the race has been fairly close. However, until Wednesday's tie, based on interviewing conducted June 22-24, Obama held the slight advantage.
More tomorrow…