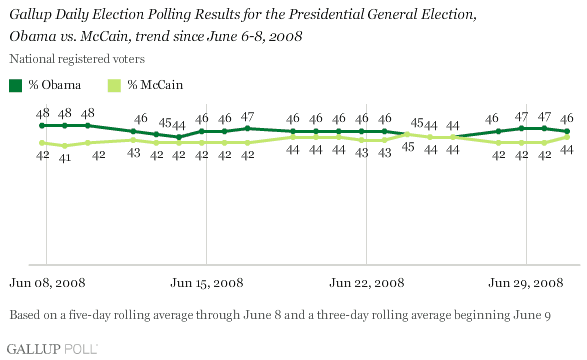 McCain gets a net three gain today after Obama loses one and the Arizona senator gains two.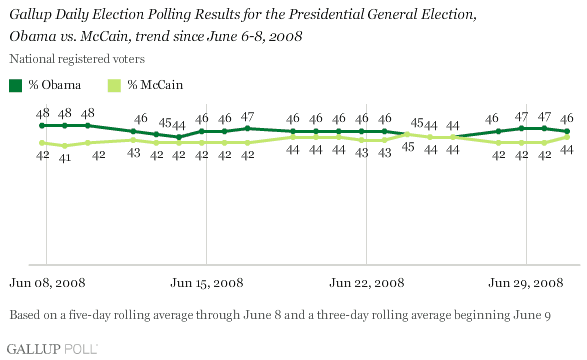 These slight Obama bumps have proven to be short-lived, and from a larger perspective there has not been a dramatic restructuring of the race in recent weeks.

For example, Obama has averaged 46% of the vote going back to Gallup's June 1-5 release, and his daily percentage over this time period has ranged only between 44% and 48%.

McCain's percent of the vote has averaged 43%, and his percent has varied only across an even narrower range between 42% and 45%.
My question: could this somehow be linked to Wes Clark's comments? One would think that "attacking" McCain on his military service would sour at least some swing voters…especially around July 4th.
More tomorrow…