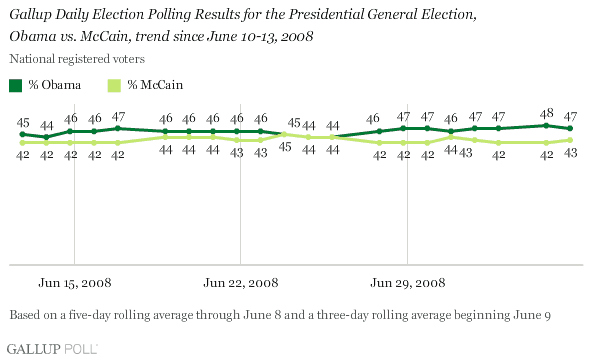 He lost the net two point gain he had on Sunday.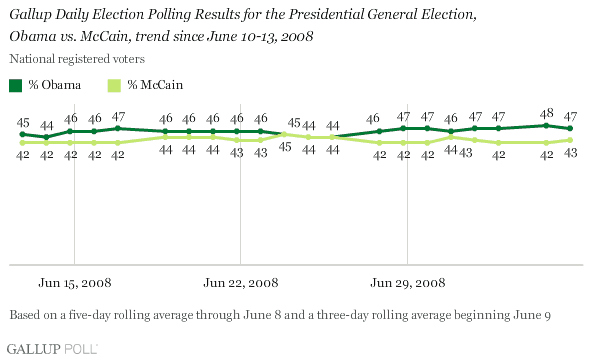 Interviews for this latest three-day rolling average were conducted July 3 and 5-6. Obama's four-point advantage over McCain matches his average over the past week.

Obama has held the upper hand in voter preferences over the last month for all but three days, with his lead reaching as much as seven percentage points. This essentially spans the time since Obama wrapped up the Democratic nomination.

McCain enjoyed a similar run in March after he clinched the GOP nomination, maintaining at least a slim numerical advantage for 19 consecutive days, though only by as many as four points during this time.
More tomorrow…