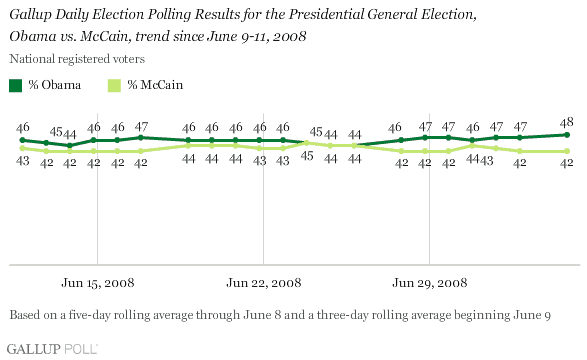 Sunday's Daily Tracking Polls
I thought I'd update these before the new ones came out this morning and afternoon.
Rasmussen Daily – 7/6/08
There's been a little movement in the "without leaners" category, which had Obama up by 7 previously. Now the "with" and "without" numbers show the same net lead for the Illinois senator.
With leaners
Obama – 49%
McCain – 44%
Without leaners
Obama – 46%
McCain – 41%
Gallup Daily – 7/6/08
Gallup skipped polling on Saturday, but Obama's lead has been widening slowly from 4 points last Thursday to 6 points today.
Also of note…Obama hasn't reached 48% in at least a month's time so that represents a ceiling broken. We'll see if he can maintain or keep going higher.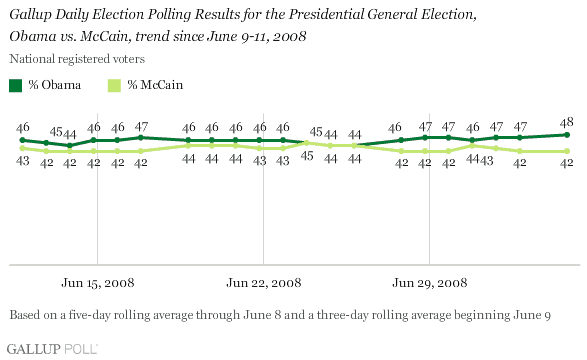 More later today…