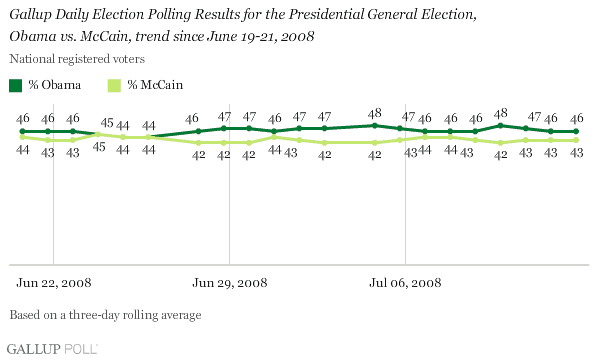 Numbers are the same as yesterday.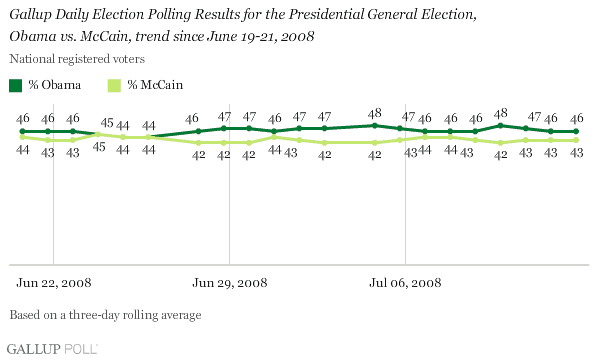 The figures are unchanged from Sunday's report, and in general reflect the remarkable stability in the numbers for the past two-plus weeks. Over this time, Obama's support has ranged between 46% and 48%, while McCain's share of the vote has been in the 42% to 44% range.

Thus, Obama has consistently held a modest, but consistent, advantage over McCain for the past two weeks, and for all but three days since early June.
More tomorrow.