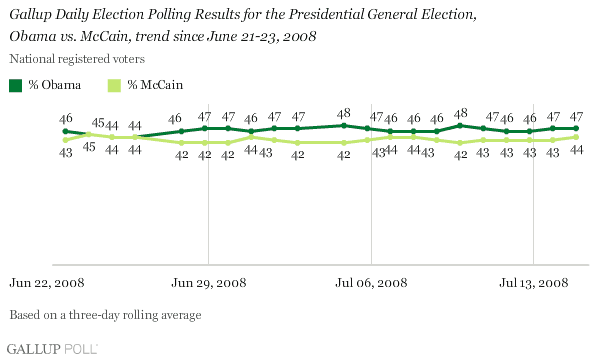 McCain gained one since yesterday to tighten this up to a statistical tie.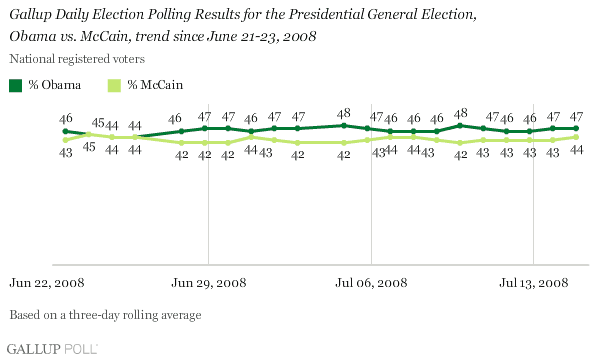 The period of stability in voter preferences continues, with Obama leading McCain by three or four percentage points in each of the last five Gallup Poll Daily tracking reports. Additionally, for the 17th consecutive report, Obama's support has ranged between 46% and 48% and McCain's between 42% and 44%.

It has now been more than a month since McCain has held any numerical advantage over Obama (a 1-point advantage in May 31-June 4 polling), and over two months since the GOP nominee had a statistically significant lead (a 4-point advantage in April 30-May 4 polling).
More tomorrow…