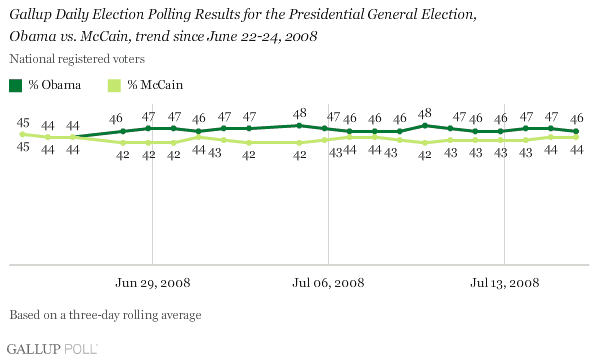 McCain gains another point to tighten it up.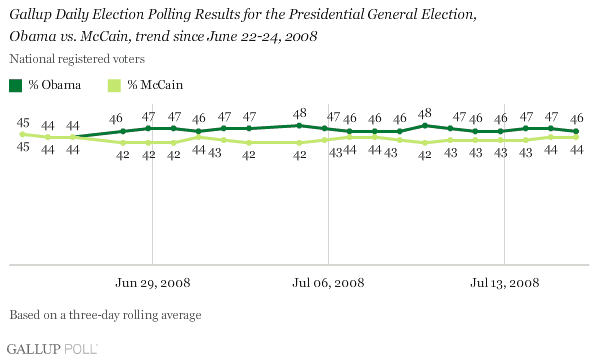 The latest three-day rolling average is for the period of July 14-16, or Monday through Wednesday of this week. From a big picture perspective, this latest report represents little change.

McCain is at the top of the range of support levels in which he has been situated for a period of weeks, while Obama is at the bottom of his range, thus resulting in a slightly smaller gap than in recent days.

There are no signs in an analysis of night by night results of any abrupt shift in the generally stable pattern which has characterized the race recently.
More tomorrow…